Reward Volunteers
Reward Volunteers is a free, easy way to track the time you spend volunteering in your community - and to earn rewards for your contributions!
1. Log your volunteer activity
2. Receive Reach Points and earn opportunities for you
and the organizations you serve to win cash and prizes

Prizes Include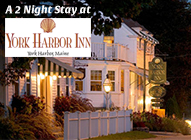 You can also earn Reach Points by sharing your activity on Facebook. Now you or your organization can support volunteer efforts, inspire friends to get involved, and bring well-earned recognition to hard working volunteers throughout the US.
Learn More About Cabot & Reward Volunteers
Cabot Creamery is a 1,200 farm-family dairy cooperative with members in New England and upstate New York who own and operate the Cabot brand. The farm families who own Cabot Creamery Cooperative are often the first to volunteer in their own communities and that spirit of giving back permeates all we do.
We value community, quality, democracy, and local ownership as our core cooperative principles and seek to reward the good work being done throughout the country to strengthen local communities. We are proud to work with our partners and sponsors to celebrate good people for their good deeds and build networks of help that can last a lifetime.
Reward Volunteers was created as an online program that allows volunteers to track and share the time they spend helping others, to promote the virtues of volunteerism.
At the end of each month, Cabot rewards volunteers and organizations for their hard work with a variety of prizes including cash, New England gift baskets, Cabot Cheese and dream vacations. Participation is absolutely free, and more information is available at www.RewardVolunteers.coop
The more hours you log at the organizations of your choice, the more Reach Points you'll earn - opportunities for you and the organizations you serve to win cash and prizes.